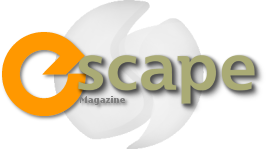 eScape Magazine is a new online magazine dedicated the Transport Tycoon community, providing members and other interested with news, articles, interviews and a lot more!
We are searching for someone with some spare time now and then, and who enjoys the act of writing, to become a "writer/journalist" for eScape Magazine! As with anything else regarding a fan based community, also this assignment is on a volountary basis, and as such not subject to any salary or other benefits!
If you are interested, contact La Mimita Chiquita, our Editor at large!