All about INFRA Tycoon

INFRA Tycoon
, not to be immediately confused with the overall INFRA-developments here at Simuscape, is a project aiming to deliver an entire TTDLX-package with replacement graphics for just about everything that is normally included in the game. This means new buildings, new terrain, new trees, new automata, and so on, all of it even separated into a Basic, Arctic, and a Mediterranean block. Either to use separately or in a combination. Whatever suits your needs... The only thing at this stage that won't be included are trains. This is due to the fact that trains are usually locally based, in opposite of trucks, buses, aircrafts and ships which, in their appearance and types, are more common world wide. It's also an undisputable fact that there already high quality train sets available out there, for anyone to grab along with
INFRA Tycoon
. So in other words, no need to reinvent the wheel...
This project, as large as it is, welcomes participants whether you are good with graphics or with coding work. The more actively contributing members to this project, the quicker it can be completed and released. The Project Academy will hold actual workshops where active participants can develop this project in an peaceful and friendly athmosphere, while the Project Repository will hold public areas where this project will be presented, updated, and discussed on a regular basis.
A preliminary overview of the project;
Building Sets
¤ Basic - Typical basic building...
¤ Additional - Highrises for a modern downtown layout, (format to be decided)
¤ Arctic - Snow covered buildings
¤ Mediterranean - Typical mediterranean buildings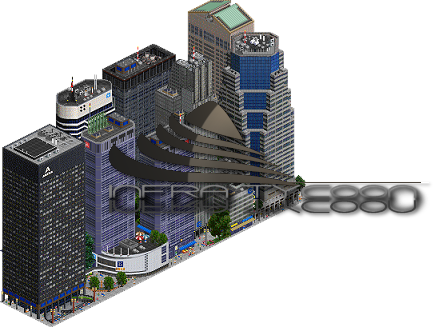 Environment
¤ Terrain
¤ Trees
¤ Cliffs and/or snow
Infrastructure
¤ Roads
¤ Railroads
Automata
¤ Cars
¤ Buses
¤ Trams
¤ Trucks
¤ Ships
¤ Aircrafts
(Please note that automata for INFRA Tycoon is more or less suggested as an optional part of this entire project. It may prove to be more convenient for most users to be able to select from already developed and completed sets)
Eye Candy
New objects that adds more details and gives a more customizable environment to the player
The above listed are first and foremost a suggested content of
INFRA Tycoon
. Through ongoing discussions inside the Project Repository it will be possible to add, remove, and in the end reach a decision on what to include and how it's supposed to function once completed and released. Also, a great deal of already completed, not yet released graphics - will have an obvious place in this package.
If you are interested in becoming an active participant of this project and have a workshop inside the Project Academy, please contact me through pm. If you want to follow this project and merely contribute with feedback, suggestions, comments, or ideas in general, please keep an eye out inside the Project Repository.
If you have comments, suggestions, or other ideas concerning this project, either reply to this topic or create a new topic in this forum.