&nbsp

Oz's Bar & Grill is back...




Remember those fancy and well executed north-american graphics for TTDLX previously developed and showcased on TT-forums? Well, finally Oz has returned for a re-opening of his well-known Oz's Bar & Grill, this time as our newest member of the Artists Guild...


Visual Studio - Simuniquem...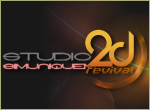 Simuscape reshuffles
While others rearranges their furnitures at times, Simuscape rearranges forum locations instead. And as of now you'll find all public areas close together, including the Downloads Library.

But most importantly, our Simuniquem forum is now part of our Visual Studio, offering all members some special abilities. How about having your own personal workshop with your own setup of rules...


Management Tycoon...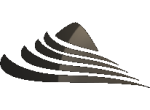 Project closed...
With some huge expectations and an interesting approach, the member behind the Simuniquem project "Management Tycoon" finally had to throw in the towel.

Not enough members felt the urge to fill up the proposed Reference Group...


Quick Links
Simuniquem
SimuSchool
Visual Studio
Downloads Library
---
Latest Files
Add billboards displaying various commercial ads to your game...

New positions
athanasios assigned new Global Moderator, and Leanden and kamnet leaves the Guild

---
eScape Magazine & Newsletter is available to all, but a Simuscape registration is required to read more!